After our team visited Tillamoook Farm in USA, Oregon the next stop was the Tillamook Cheese Factory. Here's a run-through of factory's history and what Graham and the team learnt whilst they were there.
Jenck Farms supply the Tillamook County Creamery Association which can be thought of as the Tatua of the US dairy industry. Here's a brief history of the TCCA:
The Tillamook Valley was ideal for dairy cattle which arrived in the mid-19th century. In 1854, several farmers from the county built a schooner named the Morning Star to transport butter to Portland, Oregon; the schooner is now featured as part of the co-op's logo and a replica is on display in front of the factory as seen in the photo above.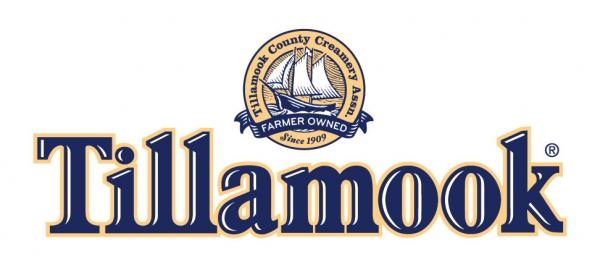 Peter McIntosh and T. S. Townsend established the county's first cheese factory in 1894. The association was founded by ten independent dairy farmers in 1909.
1946 saw the production of rindless cheese and bottled milk a year later. In 1949, partnering with four independent plants, the Tillamook Cheese Factory north of Tillamook was built. The enlarged facility included a storage plant and traffic department.
A second cheese-making facility, Columbia River Processing, Inc., was built in Boardman, Oregon in September 2001. Its production capacity doubled TCCA's cheesemaking capabilities.
The Tillamook Cheese Factory is the Tillamook County Creamery Association's original cheese production facility. The Tillamook Cheese Factory also has a visitor centre and hosts over 1.3 million tourists each year. Visitors can learn about the process to produce the various cheeses and ice-cream. During the peak of summer, it can serve over 30,000 ice creams a day.
The Tillamook Cheese Factory produces more than 77,000 kilograms of cheese each day and packages approximately half a million kilograms of cheese on-site each week. The factory warehouse has the capacity to age 22 million kilograms of cheese at once.
In 2005 Tillamook County Creamery Assoc. attracted nationwide interest after it voted to require all its suppliers to phase out the use of a genetically engineered bovine growth hormone designed to boost milk production. The U.S. Food and Drug Administration (FDA) had said milk products derived from cows injected with the hormone were safe, but consumer worries about potential cancer risks persisted. Over objections from some member farmers and from biotechnology giant Monsanto, which manufactured the hormone, Tillamook was one of the first big national dairy brands to make such a decision.
In 2009, Tillamook County Creamery Association celebrated 100 years in business.
The TCCA is the 48th largest dairy processor in North America, and it posted NZ $900 million in sales in 2015. TCCA employs nearly 900 people in Oregon and is the largest employer in Tillamook County. The brand is strongest in the West but sells in all 50 states. It routinely wins awards from the American Cheese Society and other groups.